 How to prepare for pregnancy 
Trying for a baby can be an incredibly exciting time. And while nutrition and health becomes a priority during pregnancy, there are things you can do before falling pregnant. While you can't always plan for everything, it can be a good idea to take steps to prepare your body before you fall pregnant.
From reviewing your lifestyle to getting your diet in order and reducing stress, here's what you need to know about preparing for pregnancy.
Things to do before getting pregnant
First things first, you'll want to book yourself and your partner in for a preconception checkup with your GP. They'll be able to review your medical history, make sure all your vaccines are up to date and answer any pregnancy-related questions before you get started.
Once you've got the green light from your GP, you can put together your own preconception checklist1. Not sure where to start? Here are a few important points to include when you're thinking about pregnancy:
Preconception nutrition

Preconception planning

Knowing your cycle

When to start trying
So, let's get into the specifics of how to prepare to get pregnant.
Preconception nutrition
When it comes to preparing your body for pregnancy, preconception nutrition plays a key role in supporting fertility and reproductive health for both women and men. Preconception nutrition can involve a handful of things like staying active and eating a balanced diet, and incorporating vitamins and minerals that are essential for a healthy pregnancy.
Nutrients that play a key role in conception and a healthy pregnancy, can include:
Folate or folic acid: Folate aids early pregnancy in helping with neural tube development and preventing neural birth defects (NBDs)2. In the lead-up to pregnancy and throughout your first trimester, make sure to eat folate-rich foods like greens, citrus, seeds, legumes, and fortified grains.
Iron: Iron is essential for foetal growth, neurodevelopment, red blood cell production and oxygen transportation3. During pregnancy, increased blood volume increases iron needs, so it's important to consume iron-rich foods or supplements if required to meet recommendations for a healthy pregnancy.
Iodine: Iodine is vital for foetal brain and nervous system growth4. Throughout pregnancy and breastfeeding, higher iodine intake is crucial for a healthy pregnancy and to support your bub.
Preconception planning for your wellbeing
Carrying a baby for 9 months can put a lot of pressure on your body - no matter how well prepared you feel. When planning for pregnancy, it's important to evaluate your lifestyle and make small steps toward healthier living.
Here are a few simple steps5 you can take now to prepare yourself for pregnancy:
Stay active: Just 30 minutes a day of moderate activity, like jogging or brisk walking, can help support a healthy pregnancy.
Reduce stress: If you're planning on starting or expanding your family, it's important to minimise stress or find effective ways to manage your stress before having a baby.
Get plenty of sleep: Sleep is essential for your general well-being, so be sure to get plenty of quality rest before falling pregnant.
Cut alcohol and smoking: Not only is drinking and smoking harmful to your baby once you're pregnant, but it can also make falling pregnant harder.
Limit caffeine: Having too much caffeine can make it more difficult to fall pregnant and it can also negatively impact the pregnancy6, so try to cut back on coffee when you're preparing for pregnancy.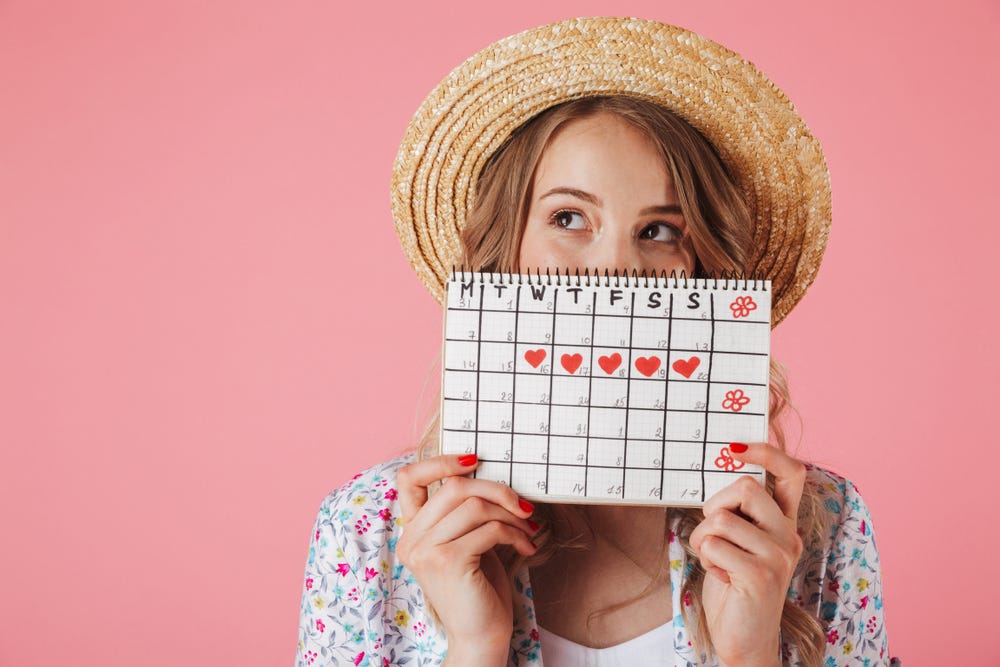 Get familiar with your cycle
Getting pregnant isn't always easy. That's why it pays to get familiar with your cycle during your preconception planning.
The average cycle roughly sits between 28 - 35 days. It's during ovulation, around the halfway point of your cycle, that you're at your most fertile. Once the egg is released, it can survive for up to 24 hours, so if you want to fall pregnant you have a small fertile window. With that said, sperm can survive in the fallopian tubes for up to 6 days, so if you've had sex in the days leading up to ovulation, there's a chance you could fall pregnant.
Keep in mind that everyone's cycle is different, so you may find tracking tools like an app or even a calendar a useful way to get familiar with your cycle length, as well as identifying signs of ovulation.
How early to start preparing for pregnancy
It can be a good idea to give yourself a few months to plan before falling pregnant. Usually, 3 to 6 months gives you a good amount of time to make those lifestyle changes and get you on the right path for pregnancy and beyond.
With that said, everyone's journey is different and there are a number of factors that can impact your fertility and ability to fall pregnant. If you're still struggling to fall pregnant after 12 months of trying, you should check in with your GP.
Where do I begin?
With so much information out there, it can be overwhelming trying to figure out exactly what to do when preparing for pregnancy. Start by getting a preconception checkup with your GP. They may suggest blood tests in order to identify any nutrient deficiencies and offer supplementation where needed so you can optimise your health and preconception outcomes during this important life stage.
Resources